Alloway Row Crop Cultivators
Since Alloway began as a small, family-owned business in 1946, it has grown to become a major innovator, designer and manufacturer of shortline agricultural tools and equipment. Looking to the future, as trends shift toward higher technology, Alloway will remain committed to pioneering the industry - designing and producing only the finest cultivators. It's why more farmers today are going "all the way" with Alloway!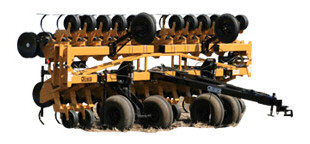 "Alloway Row Crop Cultivators are the leaders in precision cultivation. Designed to be economical, productive and user friendly."
Visit the Alloway website to view all products and specifications

---
Rioux Farm Equipment, El Campo Texas 77437
979-543-6901 --
sales@riouxinc.com
Copyright © Rioux Farm Equipment. All rights reserved.
All brand names, trademarks, photos and literature are the property of their respective owners.
Specifications of products are subject to change without notice.

Web design by
Jedd Labay